Dubai launches new air taxi service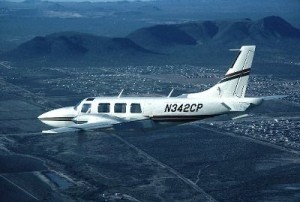 Travellers in Dubai have been given the opportunity to take to the skies in an effort to beat traffic in the emirate.
Seaplane tour operator Seawings has announced the launch of a new air taxi service that will depart from Dubai World Central (DWC) - Al Maktoum International Airport. Passengers will be transported in luxury on board a nine-seater Cessna 208 Caravan aeroplane, taking them to Dubai Creek Park Hyatt hotel among others.
Working in collaboration with Jetex Flight Support, the project will be offered as an added value to its existing services, which predominantly cater for business customers and private jet clients.
Bosses hope the new venture will prove to be extremely attractive to holidaymakers wanting to save time during airport transfers. Currently, a car ride between DWC and the Hyatt hotel takes anything up to 50 minutes during off-peak times. The seaplane, however, could see travellers arrive at their destination in just 20 minutes.
Stuart Wheeler, chief executive officer at Seawings, commented: 'Passengers will benefit from this service offering a comfortable travel experience combined with incredible views of the UAE. Seawings seaplanes can take off and land on water or runways and thus offer easy connectivity to various locations around Dubai and the UAE."
Jetex bosses were also pleased to be associated with the project. Operations manager Ahmad Badreddine said the company was proud be able to provide the new service to holidaymakers in its home town.
The company already offers tourists the chance to experience the history and heritage of the emirate, by taking part in sightseeing charter flights. In addition, it will also promote excursions to places such as The Waldorf Astoria in Ras Al Khaimah, Anantara Resort in Sir Bani Yas Island and Al Dana in Fujairah. Clients are also able to take part in a 40-minute tour that takes in views of Dubai's architecture and landscape.
Seawings was launched in 2007 to provide excursions across the UAE. It operates from conveniently-located bases throughout Dubai and flies to over 25 destinations in the country. Clients are offered scenic flights, corporate packages and aircraft charters.