Dubai launches inaugural restaurant week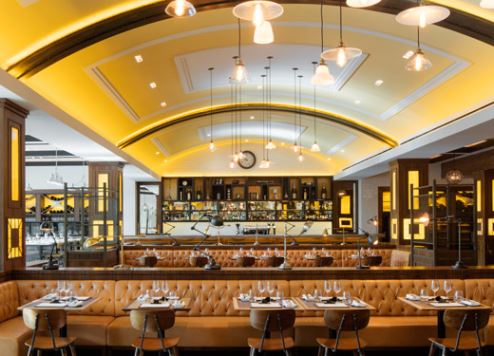 The inaugural Dubai Restaurant Week will be staged during the upcoming Dubai Food Festival, offering visitors and residents the chance to sample bespoke three-course menus at 30 of the city's top restaurants.
The new event, which will be staged from February 25 to March 5, during the first week of the Dubai Food Festival, which runs from February 25 to March 12, reinforces Dubai's emergence as a gastronomic destination.
Dubai Restaurant Week will offer an exciting insight into the worldwide palate Dubai caters to and is anticipated to be a sell-out event.
Foodies will enjoy an exclusive opportunity to sample the top restaurants on their must-visit list with the line-up including favourites run by international and Michelin-starred chefs including Gordon Ramsay (Bread Street Kitchen), Atul Kochhar (Rang Mahal), Heinz Beck (Social), Vineet Bhatia (Ashiana) and Alfredo Russo (Vivaldi).
Diners will be spoilt for choice with menu highlights including Hawaiian tuna tartar with avocado and truffle juice at Atelier M; Sea bass crudo with charred avocado, amori black garlic and corn chips at Sea Fu; Home smoked salmon tikka at Ashiana by Vineet; hot smoked Norwegian salmon, teriyaki sauce & pickled cucumber at Fumé and Quail two ways with braised lentils and seasonal wild mushrooms at The Ivy.
"Restaurants participating in Dubai Restaurant Week are among the best in the city and we can't wait for guests to try the delectable menus they have curated specially for Dubai Food Festival," said Laila Suhail, CEO of Dubai Festivals and Retail Establishment (DFRE), an agency of the Department of Tourism and Commerce Marketing (DTCM) that organises the event.
"Our aim is to establish this on a global scale as one of the world's best Restaurant Weeks and further cement Dubai's status as the gastronomic capital of the region."