Dubai launches first tourism projects in mountainous Hatta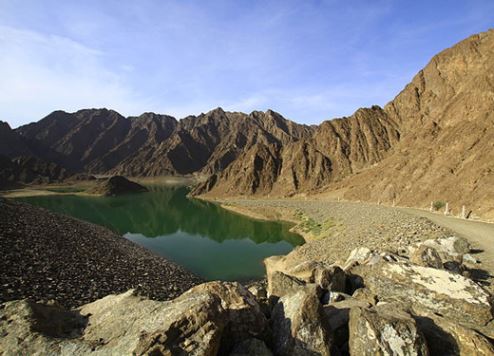 Dubai Municipality has launched the first projects designed to transform Hatta – the mountainous region of the emirate that borders with Oman and boasts a rich heritage.
It's part of the US$350 million Hatta Comprehensive Development plan, which aims to transform Hatta into an environmental tourism destination.
One of the first projects underway is the $700,000 plan to develop the Al Sheraa heritage area, Dubai Municipality said in a statement. Al Sheraa is located in the heart of Hatta and is home to a 200-year-old mosque. It is also one of the most important archeological sites in the UAE.

Omar Saeed Al Mutaiwei, head of Hatta Centre at Dubai Municipality, said: "Al Sheraa project has several phases. The first phase includes the fencing, the lighting and the paving of the pedestrian pathways to give access to the area's attractions. The project also includes building eight rest houses, a gate and an information office."
Hatta's entrepreneurs are also being encouraged to make the most of the redevelopment, with a commercial area set aside dedicated to business start ups.
The Hatta Comprehensive Development strategy covers the economy and service sector; tourism and sports; and culture and education.
A dedicated board from various government entities will oversee the plan.
Hatta is an enclave of Dubai located in the Hajar Mountains. The town's 10-year development plan was signed off by Sheikh Mohammed bin Rashid Al Maktoum, Vice President and Prime Minister of the UAE and Ruler of Dubai, in November last year.
The initiative also includes constructing more than 600 homes for Emirati nationals over the next two years, building a branch of the Mohammed bin Rashid Establishment for Small and Medium Enterprises, and a new central market to help the town's agricultural community.
In addition, the annual Hatta Cultural Festival is being inaugurated to celebrate the town's heritage, while green spaces are being set aside for schools and universities from across the UAE to host sporting activities.