Dubai Land Department launches 2018 real estate promotion strategy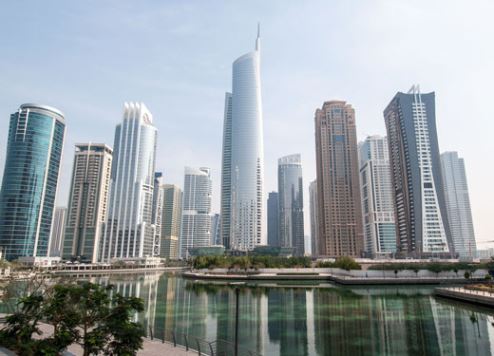 The Dubai Land Department (DLD) has revealed its plans for promoting Dubai's thriving real estate sector to international investors this year, via the Real Estate Investment Management and Promotion Centre, the department's investment arm.
Commenting on the plans, Sultan Butti bin Mejren, Director General of DLD, said: "Our local and regional partnerships have achieved several positive outcomes as they have allowed us to interact directly with investors looking for ideal investment options.
"Dubai has earned a bright reputation among the world's real estate investors and buyers, and we believe it is our duty to provide them with a clear picture of our city and where our real estate sector is headed. The competition between developers is healthy and friendly, and the Dubai real estate market continues its sustainable growth and maturity."
The DLD revealed that its 2017 international property roadshows, which were staged in Shanghai, Mumbai, Moscow and London in the second half of the year, were a major success, attracting more than 10,000 potential investors in total.
The DLD confirmed plans to conduct similar events in these cities again in 2018 following their incredible success, which saw bookings and sales worth AED3 billion recorded.
In addition, a range of real estate roadshows and workshops will be conducted in countries across Africa, America, Asia, East Asia, Europe, and the Middle East. DLD will also participate in a series of specialised real estate investment conferences and exhibitions both locally and internationally in 2018.
Dubai Property Show and Property Week will be held in Shanghai in May 2018 before moving to Moscow in September and Mumbai in December.
Majida Ali Rashid, Assistant Director-General and Head of the Real Estate Investment Management and Promotion Centre, said: "Dubai is a safe environment for living, working and investing. Thanks to its diversified economic climate, which is capable of attracting business across all sectors, as well as promising growth activities and new industries, Dubai has been able to achieve a leading position in the region. All of these features ensure not only that the investor works in an ideal environment, but also that the emirate continues its sustainable growth and success."