Dubai 'keen to make cycling impression'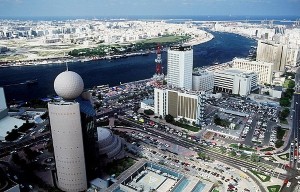 Dubai is gearing up to host a prestigious cycling event and its bosses are hoping it will mark the beginning of the emirate being considered a world-leading destination for riders.
The Dubai Tour 2014 is scheduled to get underway on February 5th and will run for four days, featuring four stages over 417 km. All of the major city landmarks will be passed by the competitors, while they will also head out into the mountains.
Saeed Hareb, chairman of the organising committee for Dubai Tour 2014, said the city will not slow down as it bids to achieve cycling perfection. Its aim is to become renowned as an international sporting destination and cycling excellence is key to this.
'This is the inaugural year of the Dubai Tour and we want to make a huge impression in the international world of cycling,' he told Gulf News.
'This race will be the first of its kind in the UAE. Our focus is not on the prize money but more on what Dubai has to offer to the cycling and sporting worlds. Dubai has established itself as the second most popular sporting destination in the world.'
It lies behind only London when it comes to hosting sports, tournaments and matches, so the aim now is for it to maintain the progress it has made in recent years and keep in touch with all its rivals.
Mr Hareb noted that Dubai is keen to stay in line with the directives set out by Shaikh Hamdan Bin Rashia Al Maktoum, the Crown Prince of Dubai and chairman of Dubai Sports Council.
In total, 16 teams each with eight riders will be heading to the four-day event in the hope of being crowned the first winners of the Dubai Tour.
Of the teams involved in the event, 11 will be professional outfits with full-time riders, while others will include the UAE national squad and a team from Skydive Dubai.