Dubai is 'world's best travel location'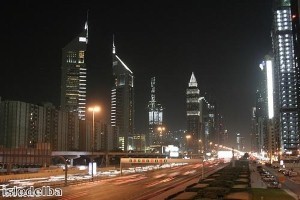 Dubai has won the World's Best Location trophy at this year's World Travel Awards.
This builds on the emirate's successful bid for the prestigious Expo 2020 and provides the city's burgeoning tourism sector with yet another shot in the arm.
Since its introduction in 1993, the World Travel Awards have been seen as a very important prize-giving in the travel sector. This is because they are achieved through a global vote from leading government ministers, tourism board heads and travel company executives representing 171 different countries. As such, the recognition is one of international status, marking Dubai as the leading global destination.
President and founder of the World Travel Awards Graham Cooke said: '[The winners] strive to set the highest possible bar to raise the standards of excellence in travel and tourism and they carry these accolades into 2014 with pride and passion".
This was not the only award given to the emirate, either, as Port Rashid went on to win the World's Leading Cruise Port accolade, while Dubai World Trade Centre was crowned the World's Leading Meeting and Conference Centre and the first class lounge at Dubai International Airport's terminal three received the honour of World's Leading Airline Lounge in first class.
There are plenty of top class facilities catering to the visitors who flock to Dubai, with an emphasis on catering to the wealthy, as seen by the award given to the first class lounge.
Likewise, Etihad Airways - a partner of The First Group - picked up the prize for World's Leading Airline for the fifth time in a row, as well as World's Best Cabin Crew.
President and chief executive officer for Etihad Airways James Hogan said: 'It is a huge honour yet again to receive three of the travel industry's highest accolades, and especially so as we mark ten years of successful operations.'