Dubai 'is ready to bid for the Olympics'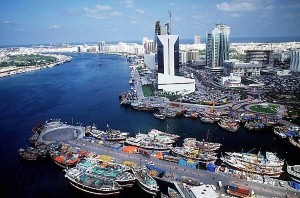 Dubai is well placed to make a bid for a future Olympic Games.
This is according to Steven Bainbridge, head of sports law at the Middle East's largest law firm Al Tamami & Company, who thinks the emirate is in a strong position to host the world's greatest sporting spectacle.
Speaking to the Khaleej Times, Mr Bainbridge pointed out that with Dubai already set to host Expo 2020, and Qatar winning the rights to the 2022 World Cup, it's clear the Middle East is seen as an ideal location for such events.
While Tokyo has already been announced as the host city for the 2020 Olympic Games, bidding for the 2024 iteration will start in 2015, with the winner set to be announced in 2017. However, the 2028 Games might be a more realistic ambition.
Mr Bainbridge described the possibility of a Middle Eastern Games as the 'elephant in the room' and he thinks that with a bid likely within the region at some stage in the future, Dubai is 'the natural choice'.
'It's a continuum of events. If I had to pick anywhere in the world to run an innovative, exciting Olympics, you could do a lot worse than picking somewhere like Dubai,' he added.
While the lawyer admitted infrastructure is a big issue - Olympics typically require a plethora of new stadiums to be constructed to deal with the events - he is confident everything could be completed in a short period of time.
Another issue would be the timing of the Games. Because of the searing temperatures during summer, competitors would probably prefer the event to take place during the winter months.
This can be seen with the 2022 World Cup, where discussions are ongoing over switching the football tournament from its usual June-July slot to sometime in November, December and January in order to protect players from the hottest temperatures.