Dubai 'is ready for Expo 2020'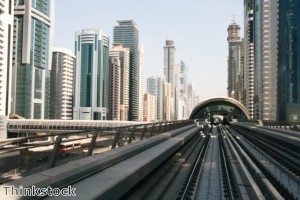 A senior figure at Dubai Trade has insisted that Dubai is ready to stage the important Expo 2020.
Speaking to Gulf Business, chief executive officer at the organisation Mahmood Al Bastaki insisted the emirate deserves to host the international gathering.
A vote will be held by the Bureau of International Expositions (BIE) in November and Dubai faces competition from Brazil's Sao Paulo, Russia's Yekaterinburg and the Turkish city of Izmir.
Previous hosts - such as Shanghai - benefited hugely from staging the event, with thousands of jobs being created in the Chinese city. Experts believe more than a quarter of a million positions could be created in Dubai if it is awarded the event.
Unsurprisingly, Mr Al Bastaki insisted the government is taking the bid very seriously.
'All the logic says it is Dubai and as an ambassador from the Expo 2020 team, I would say we have the greatest chance and Inshah Allah we would celebrate the win in less than two months' time,' he was quoted as saying.
The Expo could attract up to 25 million visitors, which will obviously work in favour of hotel owners across the city.
Dubai's hospitality sector is already thriving and the number of investors looking to pour money into the city's hotels and resorts will rise sharply if the sheikhdom is chosen to host the Expo.
Infrastructure development is already underway, with major upgrades being made to the Metro system.

Dubai International Airport is also undergoing significant expansion work and aviation experts believe it could be the busiest airport in the world by 2020.
'Dubai is ready to host the expo right now and in seven years from now we will be better prepared,' Mr Al Bastaki added.
He said visitors can expect to see a very different city in 2020, with more hotels, attractions and better rail connections being built.
One thing's for sure - Dubai's hotel and property investors will be keeping their fingers crossed ahead of the BIE's vote later this year.