Dubai is preparing for World Expo 2020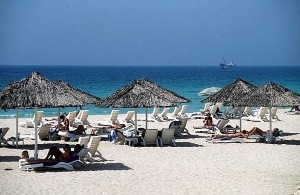 Work has begun on mega projects that will make Dubai even more attractive to visitors in the run up to the World Expo 2020.
Developers behind the tourist attractions, which they hope will become iconic features of the emirate, state that they are set to complete construction way before the expo kicks off in six year's time.
The World Expo will run from October 20th 2020 to April 10th 2021 and is expected to attract more than 25 million visitors to Dubai during its short six-month run.
Back in April, the emirate's government said that plans to prepare Dubai for the event remain on track and all work should be completed by October 2019 - an entire year before the expo opens its doors. This means tests can be performed on networks, systems and technologies to ensure everything is ready for the influx of tourists.
The government is expected to invest around AED25 billion (£4 billion) in projects to strengthen the infrastructure of the emirate in the run up to the World Expo - an event that will create almost 277,000 new jobs in Dubai.
Khalid Bin Kalban, chief executive officer of Dubai Investments, told Emirates 24/7: "We expect an acceleration in some iconic real estate projects as there will be a spurt in the overall demand from local and international investors. We foresee that expectations will increase dramatically across the entire spectrum of real estate."
Dubai Water Canal is one of the new developments that will be completed before the World Expo. It will include new shopping centres and restaurants and will cost AED7.34 billion. The canal itself will be built with the passing of yachts in mind, allowing tourists to enjoy a luxurious cruise while visiting the emirate.
The Deira Islands project will also be finished before the event kicks off in 2020. It will include nine new beaches and four separate islands. The area will be home to a shopping mall, a 30,000-seat amphitheatre and a marina that will be built to accommodate large yachts. The development will be built with opulence in mind to attract visitors that are looking for a taste of grandeur.