Dubai is 'perfect location' for international sporting events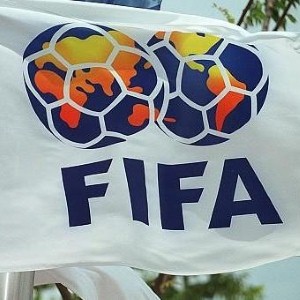 Dubai has been described as the "perfect" location for hosting international sporting events by the former head of the FIFA team that inspected potential hosts for the 2022 World Cup.
Harold Mayne-Nicholls, the antecedent head of the FIFA technical committee and potential challenger to Sepp Blatter as head of the football body, made his comments ahead of his appearance at the Host Cities event, which will be held in the emirate later this month.
He said: "Dubai has an open policy to receive all kind of activities related with sports. It's not only games, but also seminars, courses and other kind of activities in which they promote. There are several places like Dubai, but perhaps Dubai has a better location than others, plus the fact that the weather during at least eight or nine months of the year is perfect for sports."
According to Mr Mayne-Nicholls, the emirate is one of the world's leaders and is constantly looking for new ways to attract the globe's biggest players. He added that Dubai is 100 per cent ready to hold a wide range of world-class sporting events, with the proof of this lying in their performance in recent years.
Currently, Dubai hosts a number of high-profile sporting events, including the Dubai Duty Free Tennis Championships, Emirates Airline Dubai Rugby Sevens, Dubai World Cup horse race and the DP World Tour Championship.
Mr Mayne-Nicholls isn't the only industry authority to suggest Dubai is the ideal location for major sporting events, as Sheikh Ahmad Al-Fahad Al-Sabah, president of the Olympic Council of Asia and head of the Association of National Olympic Committees, told Reuters that the emirate would be more than capable of hosting the Middle East's first Olympic Games.
He said: 'We are capable in many cities in the Middle East to host an Olympics - Dubai is ready, Doha is ready."
Earlier this year, Ali Omar, the director of Dubai sports council, stated that the organisation is aiming to bid to host the Olympic Games within the next eight years. The 2016 and 2020 games will be held in Rio de Janeiro and Tokyo, while bidding has yet to begin for the 2024 event.
Mr Omar believes that the UAE's successful bids to host the World Expo 2020 and 2022 World Cup has put the world's focus on the region, meaning that it could be considered the ideal location for other major events, both in sport and in business.