Dubai is one of the world's most competitive cities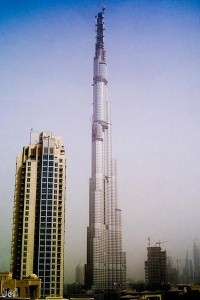 Dubai continues to cement its position as one of the world's best cities in which to conduct business.
The Economic Intelligence Unit (EIU) has compiled a report entitled Hot Spots 2025: Benchmarking the Future Competitiveness of Cities on behalf of the Citi bank and it described Dubai as a "good all-round performer".
According to the study, the emirate is one of several cities across the Middle East that has enhanced its status as a corporate hub.
Dubai moved up to 23rd in the index, putting it ahead of Doha (24th), Abu Dhabi (39th) and Muscat (64th), having improved its standing in seven out of eight categories.
The report underlined the fact that more major businesses are setting up bases in this part of the Gulf because of its favourable tax laws. This is something that will stand the emirate in good stead between now and 2025.
A multitude of technology companies have been particularly keen to increase their presence in the emirate, with many establishing new headquarters at Dubai Internet City.
"The city, one of seven emirates in the UAE, is making major strides in terms of competitiveness in the categories of human capital (5th), financial maturity (9th), global appeal (31st) and physical capital (37th)," the EIU report stated.
Although Dubai is clearly making rapid progress, it still has a long way to go to catch up with New York, London, Singapore, Hong Kong and Tokyo, which all featured in the EIU's list of the top five most competitive cities.
The Dubai government prides itself on creating an environment in which start-up organisations can flourish.
Last month, the UK Department of Trade and Investment and British Business Groups in Abu Dhabi and Dubai struck a deal that will ultimately benefit small companies trying to expand in the UAE.
New business centres will be set up in the Middle Eastern country with the purpose of helping British small and medium-sized enterprises make the most of Dubai's thriving economy.