Dubai 'is already a smart city'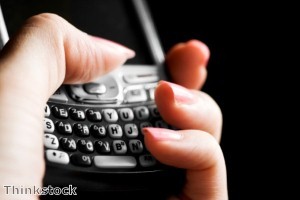 Dubai's smart city strategy aims to modernise the emirate but, according to one expert firm, it is already there.
Cisco UAE believes the various developments in Dubai have helped make it one of the most cutting-edge locations in the world.
Speaking to Gulf News, managing director Rabih Dabboussi predicts around $15 billion will be invested in the city in the near future, with $7.2 billion during Expo 2020.
He praised Dubai for its broadband infrastructure and 4G network, labeling them as the best across the Middle East and North Africa region. Its internet and mobile penetration - a figure representing the number of connected devices compared to the population - exceeds 200 per cent, showing Dubai's technological improvements are being used by its visitors just as much as its residents.
Indeed, one could argue its modern innovations add to the luxury available, which helps maintain the city's strong international draw. Mr Dabboussi said the smart network can be used to provide services and information, something that can already be seen in Dubai's smart taxis and other schemes that make the most of mobile technology.
Cisco's president of Smart and Connected Communities and deputy chief globalisation officer Anil Menon said: 'Smart City is not a technology story and it is more than that. The benefits of sustainable communities are the creation of jobs, energy savings by 30 per cent, reduction in water consumption by 50 per cent ... and reduction in traffic by 30 per cent.'
All this, of course, will help make the emirate much more environmentally friendly, something it is actively striving for. Dubai Municipality's director general Hussain Lootah previously mentioned a goal to become one of the world's top ten most sustainable cities, with Expo 2020 creating a final date to achieve this by.
He added areas under the body's control, which includes public lighting, parks and urban landscaping, will undergo various improvements before then. As an example, Mr Lootah mentioned powering both street lights and garden equipment with solar power landscaped into Dubai's scenery.