Dubai is 'a hub for business and leisure tourists'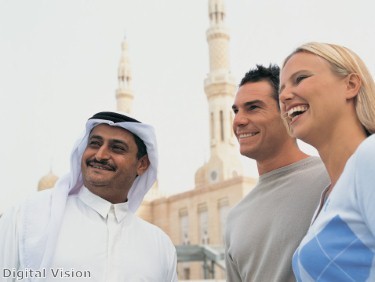 The efforts being made by Dubai to position itself as a global leader in business and leisure tourism are paying off, as more visitors than ever before are heading to the emirate's shores.
Earlier this month, the region was named the fourth most popular destination for travellers in the 2015 edition of the MasterCard Global Destination Cities Index, rising from fifth place in 2014 - indicating that the work being carried out by the Department of Tourism Commerce Marketing (DTCM) is paying off.
Last year, figures from the DTCM reveal that Dubai attracted 13.2 million international overnight visitors, marking a rise of 8.2 per cent compared to 2013 - an achievement which suggests that the emirate is on track to reach its goal of luring 20 million tourists a year by 2020.
Dubai has also climbed the leaderboard on the 2014 International Congress & Convention Association (ICCA) World Rankings, moving from 63rd to 44th in just 12 months.
The ICCA is considered to be the most dependable and consistent benchmark for how a destination is performing in terms of hosting international association meetings and events, which also gives an indication of how well it is doing in attracting meetings, incentives, conferences and exhibitions (MICE) tourists.
Dubai has also received praise from the Union of International Association (UIA), as it recently applauded the emirate for taking a great leap in the number of meetings it is now hosting, which jumped from 80 in 2013 to 146 in 2014, leading to it climbing from 14th place to 21st place globally.
Commenting on the region's growing appeal among business and leisure tourists, Helal Almarri, director-general of the DTCM, said: "Dubai as a destination is ever evolving in order to create memorable experiences for its guests through world-class infrastructure, excellent service and remarkable attractions which are compelling and entice visitors to return.
"Although the MasterCard rankings are predictive, they do approximate with our own estimations of future growth and are a clear demonstration of Dubai's continual rise as a global destination of choice."
He added that the number of MICE events in Dubai have grown significantly, contributing to the rise in visitor numbers and helping to position the emirate as a global hub for creation, education and innovation.