Dubai investors to benefit from smart address system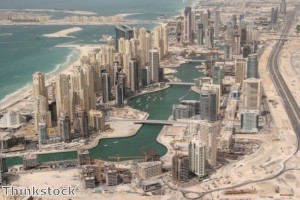 Dubai property investors will soon benefit from an innovative new smart address system, which is being rolled out across the city.
The Dubai Municipality's Geo Address System (Gas) aims to make it easier for residents and visitors to navigate their way around the emirate, the National reports.
Rather than having to rely on obscure street names, every single building in the region will be given a unique code and these will then be linked to the National Coordinates Grid system.
Dubai has grown at an incredible rate over the years and new residential developments are springing up all the time, so it is easy for people to get lost, especially when looking for apartments in areas that have only just been built.
The Gas framework - which is being put together by the Geographical Information System (Gis) department - will cover all 130,000 structures in the city and the project could actually save lives in the long term.
Indeed, Abdul Hakim Malik, director of the Gis department, said the emergency services will be able to reach people far more quickly thanks to the ten-digit codes.
'The Gas system is minutely accurate compared with other navigation systems to the extent that everyone with a smart device can identify the exact place within a few metres,' he was quoted as saying.
'All types of buildings will be covered like government organisations, hospitals, parks, commercial buildings, houses, factories, warehouses and other structures.'
The government hopes the innovative scheme will give the city's bid to host the Global Expo 2020 another boost.
Dubai is now up against just three rivals - Izmir in Turkey, Sao Paulo in Brazil and Yekaterinburg in Russia - after Thailand pulled Ayutthaya out of the running.
With more and more building developments in the pipeline, chances are that Dubai will look very different by the time the Expo comes around. This highlights the size of the task facing the Dubai Municipality and Gis department in rolling out unique codes for every single structure in the emirate.