Dubai Investments records impressive net profits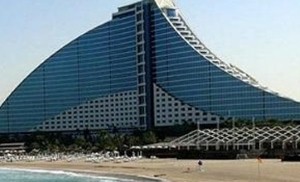 Dubai Investments is expected to reveal net profits for 2013 in excess of AED 800 million (£131 million).
This will represent a 148.9 per cent increase in net profits and this phenomenal success has been put down to the company's real estate and financial portfolio. In 2012, net profits were AED 321.4 million, Gulf News reports. 
Khalid Bin Kalban, chief executive officer of Dubai Investments, said he is confident about the outlook for the next 12 months and he expects there to be a continued interest in building materials and manufacturing units.
Unlike many places in the Middle East, Dubai focuses on more than simply oil exports to facilitate its continued growth. This can be seen with Emirates Float Glass, a subsidiary of Dubai Investments, which has been recognised by the Department of Economic Development for its contribution - which stands at AED 200 million to 61 countries.
As with many companies in the emirate, Dubai Investments will be hoping to take advantage of the successful World Expo 2020 bid to boost its businesses. Significant construction opportunities will be available in the run-up to the six-month fair, which is expected to attract around 25 million people. 
Dubai Investments has already demonstrated its commitment to expansion, as one of its subsidiaries announced at the end of last year that it was spending AED 13 million on a new production line at its Dubai plant.
The project is expected to be operational by mid-2014 and will add 6,000 metric tonnes to its production capacity as the company seeks to become a sector leader in aluminium extrusion.
Khalfan Al Suwaidi, Emirates Extrusion Factory managing director, said: "The resurgence of the construction industry across the GCC and beyond is indeed good news for Emirates Extrusion, and we plan to cater to this inherent demand for extruded aluminium through our new production line. Construction takes a major chunk of our business."