Dubai introduces fleet of smart ambulances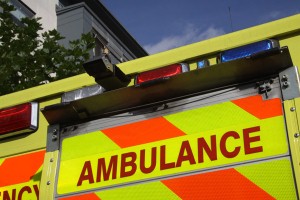 Dubai has announced the launch of a new fleet of smart ambulances.
The vehicles, which are powered by solar energy, will allow doctors to monitor the condition of patients on their way to hospital. They are made of carbon fibre, enabling them to travel fast, while being light in weight.
Officials stated the ambulances would be able to run for 48 hours without charging and are fitted with cameras to allow doctors in hospitals the opportunity to keep an eye on the patient's condition and supervise the level of care provided by paramedics. In addition, the vehicles will contain a smart stretcher and a children's car seat.
The entire fleet will be imported from the US, at a cost of around AED 1.2 million (£197,000). Health bosses claimed the vehicles would be like a mobile emergency room, as they contained all the necessary equipment to provide the highest quality of care.
Patients suffering from head injuries can have a CT scan taken in the ambulances, which will then be sent to doctors for assessment. In addition, the vehicles are also equipped with rear cameras, enabling them to take pictures of accident scenes before transferring them to the Dubai police operations room.
Dr Omar Al Sakkaf, the director of medical and technical affairs at the Dubai Corporation for Ambulance Services, commented: 'The vehicle can alert the paramedics if they have left any of the ambulance's equipment outside. It also monitors the competency of the paramedics, such as if they have taken all the necessary data, and checks the competency of the drivers, if they are driving fast or rashly.'
The fleet is seen as part of Dubai's long-term preparation for Expo 2020. Officials stated the new ambulances would be the first of their kind anywhere in the world and the new additions would significantly improve the quality of healthcare and emergency services available to the local population.
Smart ambulances are significantly bigger than their predecessors. Regular vehicles are only able to accommodate two paramedics at a time, while the new versions can carry four.