Dubai International welcomes record passenger numbers this year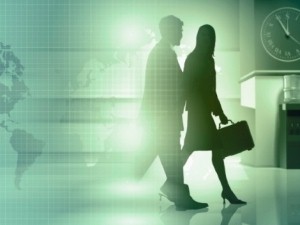 Dubai International Airport has announced record passenger numbers at the start of 2014.
According to its latest traffic report, the transport hub welcomed over 6.4 million holidaymakers in January, a rise of 15.1 per cent from the 5.6 million reported during the same period the year before.
Figures showed AGGC countries (including Kuwait, Oman, Qatar and Saudi Arabia), achieved the largest increase in passenger traffic, thanks to double-digit growth in Doha, Jeddah and Riyadh. Additionally, western Europe saw the number of holidaymakers rise by 140,910, just ahead of the Indian Subcontinent which recorded growth of 126,305.
Meanwhile, eastern Europe proved to be the fastest-growing market, achieving a rise of 42 per cent. Australasia, Asia Pacific and Asia were next in line, recording an increase of 34.5 per cent, 26.7 per cent and 20.7 per cent respectively.
A total of 32,625 aircraft operated at the airport in January, compared to 31,332 during the same period in 2013. This constituted a rise of 4.1 per cent. In addition, the number of passengers per plane came in at 199.
Dubai International also recorded a rise in freight volumes at the start of this year. It saw 197,021 tonnes of cargo pass through its doors last month, an increase of 4..5 per cent against the 188,520 tonnes recorded in 2013.
Airport officials welcomed the figures and claimed this was the result of timely infrastructure expansion. Chief executive officer Paul Griffiths commented: 'Our new Concourse A is a case in point. With 10,608 A380 scheduled flights to 26 destinations in 2013, Concourse A has helped Dubai International enhance its status as the world's largest hub for Airbus A380 operations.'
Figures showed India was the most popular tourist country, attracting a total of 800,297 passengers. Its financial capital Mumbai was the most travelled-to destination, followed by Saudi Arabia and the UK, which welcomed 514,071 and 435,806 visitors respectively.