Dubai International to run new terminal trials in August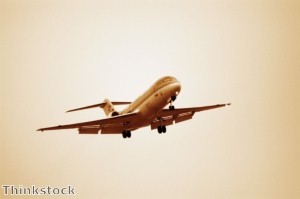 Trials for the new terminal at Dubai International Airport will begin later in the summer to prepare for its official opening early next year, according to Emirates 24/7.
The new addition, Concourse D, will connect to the refurbished Terminal 1 via an elevated rail system that will be able to transfer passengers 1.5km in less than two minutes, according to airport officials.
Peter Moore, head of Terminal Development at Dubai Airports, told Emirates 24/7: "Concourse D is taking shape with the majority of the roof and external glass facade that overlooks the airfield in place and the rail link infrastructure connecting Terminal 1 progressing well.
"By August, the first boarding gate will be available for training purposes and enable the trial programme to begin in earnest."
According to Mr Moore, Concourse D will house more than 100 airlines that fly to Dubai and will increase the airport's capacity to 90 million passengers a year once it opens early next year. The emirate's airport has recently been crowned the world's busiest global hub, overtaking London's Heathrow in the process, a boost in capacity will only further cement its position.
Starting in August, the airport and operation readiness (ORAT) team, in collaboration with ground handling and cargo firm dnata and the Dubai Aviation Engineering Projects (DAEP), will begin initial trials.
These tests will assess readiness of all equipment and systems, including the new rail link, boarding gates and the transfer of passengers between Concourse D and the rest of the airport.
According to Emirates 24/7, the tests will become increasingly complex by the end of 2014 and the pinnacle of which will be full passenger trials that involve volunteers taking part in simulations. During this important period, any glitches or issues should be identified and addressed to ensure Concourse D is fully prepared when it opens its doors next year.
Dubai is making several improvements to it infrastructure, in addition to the airport, in order to ready the emirate for the World Expo in 2020, which is expected to attract 25 million visitors during its six-month run.