Dubai International to get smart gate technology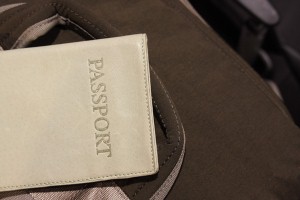 Travellers flying into Dubai International Airport will soon benefit from new smart gate technology.
Just like any other airport, queues can quickly mount up as people wait to have their passports checked before being allowed into the country, but the new system will speed the process up considerably.
The gates will use facial and eye recognition devices to identify people and will open automatically.
An agreement has been reached between technology developer emaratech and Dubai Aviation Engineering Projects (DAEP), which will see the former install the new gates and make improvements to immigration counters.
It is hoped the upgrades will cut the passport control process down to just 20 seconds.
Chief executive officer at the DAEP Suzanne Al-Anani said: 'The smart gates and upgrading immigration counters mark another important milestone in our continuing strategy to fully harness the potential of Dubai's International Airport and passenger handling capacity.'
The DAEP confirmed that 20 locations have been identified in Terminals 1 and 3 for the initial rollout of the technology.
Thani Alzaffin, board member and director general of emaratech, commented: 'The smart gate is a source of great pride not only for citizens and residents of the UAE but also for all Arabs as it has been engineered and developed by an emirati company.'
With experts predicting an influx of tourists to Dubai in the coming years, it is vital the main airport is being run as efficiently as possible.
More than 57 million passengers used the aviation hub throughout 2012 and this figure is expected to rise to 66 million in 2013.
Before the start of this year, Dubai International was only capable of accommodating 60 million people a year, but a major expansion project has taken this up to 75 million. It is thought the airport will be able to handle 90 million annual visitors by the end of the decade.
Dubai Airports recently confirmed that 5.2 million people flew into and out of the city in May 2013 - the sixth consecutive month the five million barrier has been surpassed.