Dubai International to be world's busiest airport by 2014?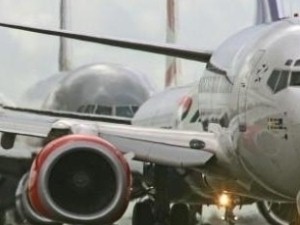 Sheikh Ahmed bin Saeed Al Maktoum believes Dubai International Airport could become the busiest in the world within 12 months.
Mr Al Maktoum - who is the chairman of the Dubai Civil Aviation Authority - told Bloomberg that expansion work at the aviation hub is going well and it might be in a position to overtake London's Heathrow sooner than many people had originally predicted.
'We are going according to plan to accommodate all [Airbus] A380s. Hopefully within one year from now we would be number one,' he was quoted as saying.
Dubai's main airport has grown at an incredible rate and is expected to accommodate around 66 million passengers in 2013. This figure is set to rise even further once the major extension is completed.
The facility is already the second busiest on the planet and traffic figures continue to rise every month.
Indeed, latest figures released by Dubai Airports - the organisation that runs the site - showed that more than 5.3 million people flew into the city in July 2013. This was a 6.1 per cent increase on the corresponding month last year, taking year-to-date passenger statistics up to 37.9 million.
Aviation experts had predicted Dubai International to overtake Heathrow as the world's busiest airport in 2015, but Mr Al Maktoum is clearly very confident that this can be achieved much earlier.
The London hub is operating close to capacity - believed to be around 68 million people annually - and bosses at the airport are desperate to get a third runway installed.
However, the UK's Airports Commission is yet to grant permission for this and is considering numerous other options to expand the nation's runway capacity.
In stark contrast, Dubai International could be in a position to accommodate 90 million passengers a year as early as 2018. Airlines continue to add new services on a regular basis, ensuring the Gulf city is one of the best connected destinations on earth.