Dubai International third busiest airport in the world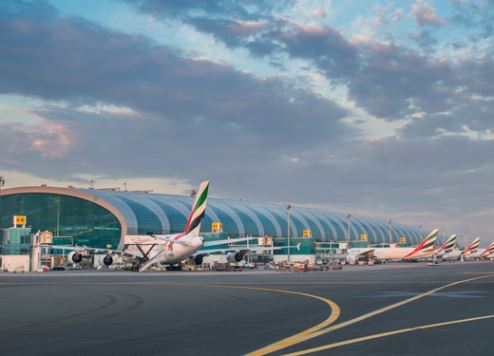 Dubai International (DXB) was the third busiest airport in the world for total passenger traffic in 2015, the latest report from Airports Council International (ACI) has revealed.
The airport rose three places from sixth in 2014 to third last year, with passenger traffic jumping 10.7 percent year-on-year to more than 78 million.
Only Atlanta-Hartsfield-Jackson (ATL) and Beijing (PEK) airports outperformed DXB in the league table, taking first and second slot with 101.49 million passengers (+5.5% y-o-y) and 89.94 million passengers (+4.4 percent) respectively.
DXB's year-on-year growth was the second fastest after Shanghai (PVG), the second-largest airport for throughput in China, which saw a 16.3 percent hike in passenger traffic in 2015.
However, Dubai International remains the world's busiest airport in terms of international passengers ahead of London Heathrow (LHR).
"Dubai has become the fulcrum that connects long-haul international flights from east and west, north and south," said the ACI report.
Angela Gittens, director general, ACI World, added: "In certain markets, we see both airlines and airport operators expanding and optimising their capacity in order to accommodate the growing demand for air transport. Thus, even in the most mature markets such as the United States and parts of Western Europe, several of the major hubs experienced year-over-year growth rates in passenger traffic that were well above the historical growth levels for these regions.
"On the other hand, we continue to observe double-digit growth rates at major Middle Eastern and Asian hubs serving long-haul routes in emerging markets. With the continued rise in per-capita income and liberalisation of air transport across these markets, the propensity to travel by air will rise accordingly. However, airport capacity considerations on the supply side within major city markets will remain paramount to the issue of accommodating the surge in demand for air travel."