Dubai International retains 'world's busiest airport' title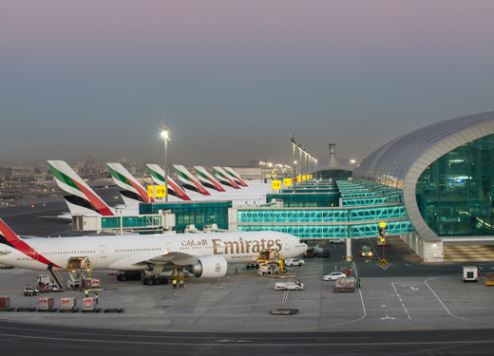 Dubai International Airport (DXB) has retained its title of world's busiest for international passenger traffic.
DXB is also the second busiest airport for cargo, according to new figures released by the Airports Council International (ACI).
The airport served 77.5 million passengers last year, according to the 2015 ACI World Airport Traffic report, up 10.7 percent on 2014, with the facility racing ahead of London Heathrow and Hong Kong in terms of its international passenger throughput.
Dubai also handled 2.51 million metric tonnes of freight in 2015, up 3.4 percent compared with 2014. It was second only to Hong Kong in terms of the world's busiest air cargo airports.
Worldwide airport passenger numbers increased 6.4 percent in 2015 to almost 7.2 billion, with all six regions registering growth.
The world's busiest airport overall (international and domestic passengers) was Atlanta-Hartsfield-Jackson (ATL) with more than 100 million passengers, up 5.5 percent year on year.
The Middle East recorded 334 million air passengers in 2015, according to the report, an increase of almost 10 percent compared to 2014.
"On the back of a growing middle class in key emerging markets, the significant growth of intercontinental hubs in Asia-Pacific and the Middle East reveals that air transport's nucleus continues to move eastward," the report said.
According to Dubai Airports, DXB reported 78 million passengers in 2015, up 10.7 percent on 70.47 million passengers in 2014.
The airport is on track to report passenger throughput of 83 million in 2016, Dubai Airports CEO Paul Griffiths has revealed.
Dubai's aviation sector represents more than 27% of Dubai's GDP, or US$26.7 billion, according to the most recent Oxford Economics study (2013), while 21% of Dubai's employment is directly or indirectly dependent on the aviation sector.
By 2020, the industry's contribution to GDP will increase to 37.5%, with a total annualised impact of $53.1 billion, generating 754,500 jobs or 29.9% of total employment in Dubai, according to Griffiths.