Dubai International reports bumper passenger traffic increase in October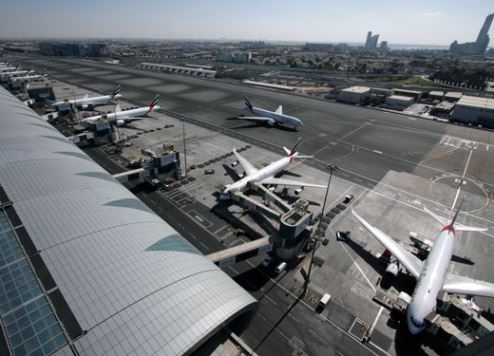 Dubai International (DXB) welcomed 6.9 million passengers in October, driven by a rise in traffic from key emerging markets, according to official data issued by operator Dubai Airports.
The October result marked a 6.9% increase compared to the same month in 2016, when 6,420,208 passengers used the airport. Year to date, passenger numbers at DXB have risen 5.9% to 73,433,846 compared to 69,366,094 recorded during the first ten months of 2016.
South America was the top region among markets with the highest growth rate in October (+39.9%) followed by Eastern Europe (23.5%) mainly driven by Russia – where DXB connects passengers to 13 destinations – and Croatia, and Asia (20.3 %) propelled by the growth on routes to China and Thailand.
India remained the top destination country (1,009,005 passengers), followed by the UK (525,896 passengers) and Saudi Arabia (407,262 passengers).
London was the top destination city out of Dubai in October with 327,400 passengers followed by Mumbai (219,512 passengers) and New Delhi (184,754 passengers).
Flight movements in October totalled 33,257 compared to 35,314 flights operated at DXB during the same month last year, a contraction of 5.8%. Year to date flight movements totalled 340,940, down 2.3% compared to 348,893 recorded during the first 10 months of 2016.
The average number of passengers per flight during the month was 213, up 11.6% compared to 191 recorded during October of last year. 
Commenting on the results, Paul Griffiths, CEO of Dubai Airports, said: "The third quarter has begun on a very positive note for DXB and with the hub on track to achieve our forecast of 89 million passengers for the year, our focus will be on continuing to maintain customer service quality and overall airport experience."