Dubai International passenger numbers up 15.1%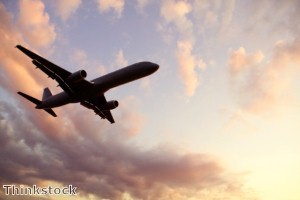 Dubai International welcomed 15.1 per cent more passengers in October than it did a year ago.
Overall, it received around 5.6 million people in the month, compared to roughly 4.9 million encountered in 2012. As a result of the new figures, the year-to-date traffic went up 15.9 per cent to just over 55 million.
In terms of where people were coming from, Dubai Airports reported the largest growth was from Western Europe, which was up by 159,000 passengers, with the Indian subcontinent (plus 126,000) and Africa (plus 67,800) close behind.
However, in terms of actual percentage growth, eastern Europe improved the most with plus 55.5 per cent, followed by Australasia (plus 41.3 per cent), with Russia and the Commonwealth of Independent States (plus 22.7 per cent) coming third.
October represented the second time more than five million travellers passed through Dubai International's doors in a month, following on from similar success in September. The emirate currently has a Vision 2020 target of 20 million visitors annually by 2020 - one can read these results as a strong sign of progress.
This news is good for investors looking to Dubai, as it benefits from a strong tourism industry. As such, increased visitors suggest potential strong growth for hospitality, with upcoming businesses such as Dubai Marina providing key opportunities.
Chief executive officer of Dubai Airports said: 'The record aircraft order at the recently concluded Dubai Airshow 2013 ... is a clear indication that our more than five decade track record for growth is not only set to continue but get better. The ongoing expansion of Dubai's aviation infrastructure is in preparation to welcome that growth.'
Of course, these are only figures for Dubai International. While much smaller and fairly new, the emirate is nonetheless also supported by the Al Maktoum passenger terminal in Dubai World Central, which adds to the total reported by the former.
Dubai International is also the world's second busiest airport, as according to tables by Airports Council International. As of November 18th, it received 5.9 million passengers for the month-to-date.
By the end of the year, Dubai International is expecting to exceed its projected total of 65.4 million visitors.