Dubai International now 'world's busiest airport'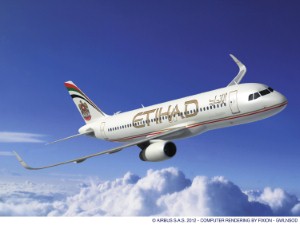 Dubai International Airport (DIA) has usurped London's Heathrow as the world's busiest global hub in terms of international passenger traffic, according to figures recently published by the Airports Council International.
As of December 22nd, 68.9 million passengers had made their way through the emirate's airport, compared to the 67.8 million that had passed through Heathrow, the data revealed.
Last week was the DIA's busiest seven-day period, processing 638,317 travellers between December 18th and December 24th, according to its operator Dubai Airports.
Figures from the organisation for November, which were released on December 30th, revealed that passenger traffic was up 4.3 per cent year on year, taking the total for the month to 5.5 million.
Year-to-date traffic climbed 5.9 per cent to 63.9 million passengers in comparison to the 60.3 million travellers that passed through DIA in the first 11 months of 2013.
Dubai's airport was able to achieve an increase in passenger traffic despite having to process visitors using just one runway for 80 days in 2014, due to a refurbishment project that resulted in a temporary decline in the number of flights in and out of the emirate.
Commenting before the news that DIA had overtaken Heathrow as the world's busiest global hub, Paul Griffiths, the chief executive of Dubai Airports, said: "Given the traffic achieved in the first 11 months, together with some of the busiest days on record in December, we are confident of ending the year above the 70 million mark and confirming our position as the world's busiest international airport.
"Looking forward to 2015, the prospects remain exceedingly bright and we expect to maintain the growth achieved this year in the next 12 months."
Mr Griffiths confirmed that Dubai Airports intends to open Concourse D in the first half of 2015, which is likely to result in a further boost to passenger traffic.