Dubai International expansion on course for 2015 completion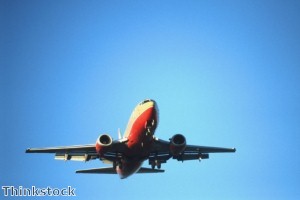 The new concourse at Dubai International is on track to be completed by the first quarter of 2015, helping to attract more visitors to the emirate.
Concourse D is part of a wider refurbishment project taking place at the aviation hub, which aims to cement its place as the leading airport in the world. It will be connected to an existing terminal via an automated train, president of the Dubai Civil Aviation Authority Sheikh Ahmed bin Saeed Al Maktoum has revealed in the organisation's newsletter Via Dubai.
A trial run is expected to be carried out at the new concourse some time soon. Overall, some $7.8 billion (£4.6 billion) is being spent on expanding Dubai International in a bid to ensure it has the capacity to handle more than 100 million passengers each year from 2020 onwards.
Last year, some 66 million visitors passed through the airport and this number is expected to have passed the 70 million mark by the end of this year.
Sheik Al Maktoum said the ongoing expansion of the airport will have a big impact on Dubai's economy.
'We are on the mark in terms of giving a big boost to the aviation industry which we anticipate will contribute 32 per cent to Dubai's GDP by 2020,' he stated.
The bright future predicted for Dubai International reflects well on the emirate as a whole, as more visitors will boost trade for local businesses and encourage more savvy investors to turn towards the region.
Last month, the airport was voted the best in the Middle East, Europe and Africa by online publication the Frequent Business Traveller. Anita Mehra, vice-president of marketing and corporate communications at Dubai Airports, welcomed the accolade saying it suggests the improvements being carried out at the transport hub are having the desired impact.