Dubai International expands R&R options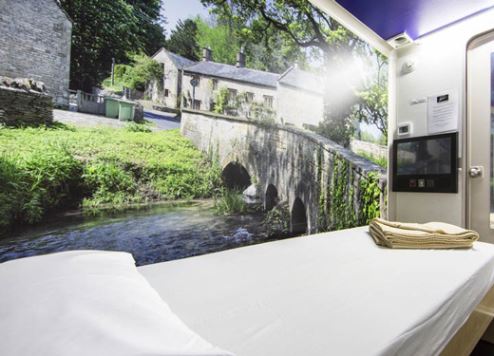 Dubai International Airport (DXB) has further expanded its range of services designed to boost rest and relaxation (R&R) opportunities for passengers.
A 'Be Relax' spa/salon offering manicures, pedicures, massages, facials and a raft of tempting treatments is now in place at three gates – A, C and D – operator Dubai Airports recently revealed on Twitter.
A number of health clubs are also available and are located on the arrivals level in Terminal 1, Concourse C, or on the Hotel Level 5 in Terminal 3 – Concourse B.
They offer facilities such as a gym, swimming pool, Jaccuzzi, steam room, sauna, shower stalls and even a body composition analyser. Billiards and pool tables are available too for passengers with time to spare.
The Dubai International Hotel, which is popular with layover passengers, also features a Timeless Spa, as do the First and Business Class lounges accessible to Emirates passengers travelling in those cabins, as well as some Skywards cardholder members.
DXB has also recently introduced SnoozeCubes, which can be rented out by passengers facing flight delays, cancellations or long transits.
These micro hotel rooms are a true step-up from terminal seating, with sound-proof units installed at Concourses C and D in Terminal 1.
They might be minimalist in design, but there's enough room for a bed, touchscreen TV offering music and movies, plus a place to hang your coat and store your carry-on luggage. They also offer high-speed Wi-Fi internet access.
SnoozeCubes can be booked online at snoozecube.com and are priced at AED 75 ($21) for a single cube and AED 100 ($28) for a shared cube.
The minimum stay requirement is two hours and women, children and the elderly get first choice for cubes that become available.