Dubai International Boat Show to feature record exhibits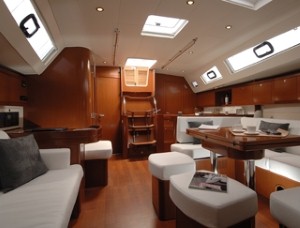 The latest iteration of the Dubai International Boat Show will feature the largest ever collection of luxury boats.
Running between March 4th and 8th, some 840 exhibitors will be taking part, which represents a 12 per cent increase on 2013's turnout. The UAE is ranked ninth when it comes to the world's top superyacht-building nations.
The luxury marine leisure market is only expected to get more popular. Indeed, there will be 30 yachts over 21 metres in length at the show.
Erwin Bamps, chief operating officer of Gulfcraft, said the event represents much more than being 'simply a great place for yacht enthusiasts to visit'.
'There is a vision for the UAE's super yacht building industry that it will, slowly but surely, increase its output until it is one of the very top manufacturing bases for luxury yachts anywhere in the world. At this point, the UAE's shipbuilding growth appears really unstoppable.'
Around 26,500 visitors are expected to go along to the event, which is taking place at the Dubai International Marine Club at Mina Seyahi. Its organisers are planning the 'complete visitor experience' thanks to the combination of family entertainment and live events on offer.
As well as seeing some of the world's most luxurious yachts, the show also offers a unique opportunity to view some of the most exclusive automobiles and a remarkable selection of diving innovations.
Four dedicated country pavilions are being created from Australia, Italy, the US and Turkey, while 50 other nations are also going to be represented. The US is a particularly important market, with 35 per cent of exhibitors coming from this country.
Gregor Stinner, chief executive officer of ART MARINE, said now is the time for leisure boating companies to take advantage of favourable trading conditions and 'show their true colours'.