Dubai International Airport voted 'region's best'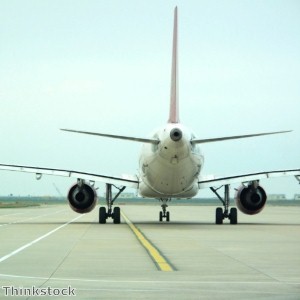 Dubai International Airport has been crowned Airport of the Year at 2013's Aviation Business Awards (ABA).
The ABAs aim to recognise various sectors of the aviation business, both internationally and locally. As such, the honour can be seen to cement the hub's position in the region.
Looking at the facility, it is easy to see why it achieved the award - it is the second busiest international airport in the world. It previously reported five million people coming through its doors in September alone, an increase of 13.1 per cent compared to the same time a year ago.
Dubai Airports' executive senior vice president of international affairs and corporate communications Jamal Al Hai said: 'We are very glad to win this prestigious award and feel greatly encouraged to carry on our efforts to deliver quality offerings and customer service.'
The event's organisers have not yet published the full list of winners, but AviationBusinessMe claims Serco won Technology Implementation of the Year for its air navigation services in Dubai and Etihad Airways, a partner of The First Group, was recognised for its corporate social responsibility.
According to passenger rankings from the Airport International Council (AIC), last updated on November 18th this year, Dubai as a whole has received over 43.6 million passengers in the year-to-date. It only lost out to London, which received around 44.6 million people.
The figures not only highlight Dubai International Airport as the second busiest globally, but also prove the emirate's popularity with foreign visitors. Of course, the destination is now also served by the Al Maktoum International Airport terminal at Dubai World Central.
AIC's tables also demonstrate how the city has grown its volumes by 16.7 per cent, the highest figure in the top ten cities and much larger than the top five, as it is improving at least ten per cent faster than the rest. If this trend continues, Dubai will eventually overtake its competitors.