Dubai International Airport traffic rises again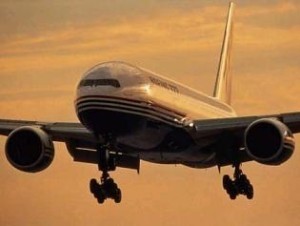 Dubai International Airport reported an 18.9 per cent upturn in passenger numbers in May 2013 when compared with the corresponding period in 2012.
The facility is the second busiest aviation hub in the world and it appears to be only a matter of time before it overtakes London's Heathrow at the top of the standings.
More than 5.2 million people passed through the complex throughout May - the sixth consecutive month that the five million mark has been surpassed.
Some 27.1 million travellers used the airport in the first five months of the year, which is 16.8 per cent higher than the same period in 2012.
Australia turned out to be the fastest growing destination during the month, with air traffic increasing by 50 per cent. That said, India still provides the most passengers, while Saudi Arabia is also a growing market.
Chief executive officer at Dubai Airports - the organisation that runs Dubai International - Paul Griffiths thinks the airport will get even busier over the summer.
'We have managed ten straight months of double-digit growth but it is going to get busier as the annual summer travel season coincides with the holy month of Ramadan,' he remarked.
'In anticipation of the rush we have launched a number of initiatives, including rerouting some of the ground transportation and increasing the airport's seating capacity.'
Dubai Airports confirmed that seating areas in Concourse B will be expanded by 30 per cent and the number of Smart eGates has also been enhanced.
An automatic tray return system at the security check stage has been introduced to ensure passenger traffic flows as quickly as possible.
Vice president of terminal operations at the airport Majed Al Joker said the sharp rise in visitors is welcome, but the facility must ensure the quality of customer service is not compromised.
It is not just passenger traffic that has increased in recent months. Dubai Airports revealed that air cargo activity rose by 11.9 per cent year-on-year in May, with the aviation hub accommodating 209,985 tonnes of freight.