Dubai International Airport set to break passenger record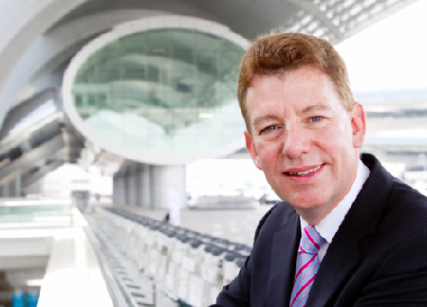 Dubai International Airport (DXB) is on track for "another record year" with the facility set to surpass the 70.5 million passenger mark it achieved in 2014, according to Dubai Airports CEO Paul Griffiths.
The latest figures reveal an 11.2 percent increase in traffic to 64.95 million for the first 10 months of the year (January and October) compared to 58.41 million during the same period in 2014, while passenger numbers in October totalled more than 6.25 million, up 4.4 percent from 5.99 million in October 2014.
Aircraft movements rose to 34,917 during October, up 6.5 percent on the 32,798 recorded during the same month last year, while year-to-date aircraft movements increased 16% to 337,316 compared to 290,779 recorded during the corresponding period in 2014, due primarily to the impact of the 80-day runway upgrade programme conducted last year. 
Eastern Europe topped all markets in terms of percentage passenger growth with a 55.4 percent increase, followed by North America (+19.4 percent), as a result of Emirates increasing capacity on several routes and the launch of additional daily flights to both New York and Seattle, and Africa (+7.8 per cent).
In terms of overall passenger traffic, the Indian sub-continent was the top market during the month (+87,015), closely followed by Western Europe (+80,047). India remained the top country for passenger numbers, while Saudi Arabia, Pakistan and the US rounded out the top five.
"Traffic continues its steady climb as we approach the end of what will be another record year for both cargo and passenger numbers," said Griffiths, who was recently named CAPA Asia Pacific Airport Chief Executive of the Year.