Dubai International Airport experienced 5.7% boost in passengers in April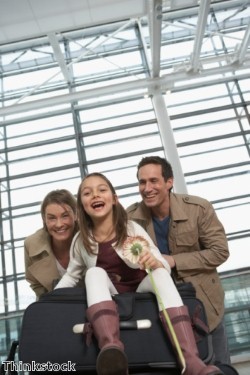 During April, Dubai International Airport experienced a 5.7 per cent boost in the number of passengers it handled compared to the same month in 2014, according to its operator.
Figures from Dubai Airports reveal that more than 6.5 million people travelled through the global hub in the fourth month of 2015, marking the fourth time this year that traffic exceeded six million.
In total, 6,510,653 passengers arrived at Dubai International Airport or were transferred or departed on a flight elsewhere, up from 6,159,634 in April 2014. This means that, in the year to date, 26,116,980 travellers have been handled by the hub, marking an increase of 6.5 per cent compared to the same period last year.
Commenting on the results, Paul Griffiths, chief executive of Dubai Airports, said: "We are again expecting record traffic levels at Dubai International this summer and again we will be deploying additional resources from the kerb to the boarding gates to ease the flow of passengers through our facility."
According to the data from the operator, the Indian subcontinent delivered the largest increase in passenger numbers, providing 167,652 more than one year ago, followed by the GCC (92,069) and western Europe (65,175).
The highest growth rate was found in eastern Europe, which experienced a dramatic rise of 74.6 per cent, with Dubai Airports attributing this to new services from Dubai International Airport to Slovakia, Bosnia, Bulgaria, Croatia and Hungary.