Dubai & India: An enduring partnership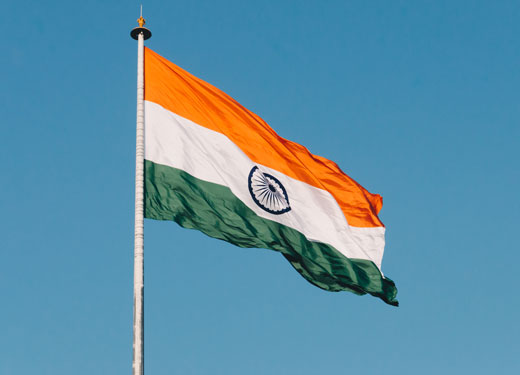 In celebration of Republic Day on 26 January and in honour of the millions of Indian expats who call the UAE home, we shine a spotlight on the strong and enduring bilateral ties that bind Dubai and India
Property investment
In terms of foreign investment in Dubai's property market, Indian investors dominate.
According to data from the Dubai Land Department (DLD), Indian nationals represent the largest group of foreign investors in Dubai real estate, with transactions worth a combined AED83.65 billion in the five years spanning 2013 to 2017.
From January to November 2018, Indians accounted for AED10.8 billion-worth of property transactions, making them second only to Emirati investors in the marketplace. By comparison, British investors – who accounted for the second-largest number of transactions by foreigners – invested just AED4.3 billion during the same period.
The trend dates back to the mid-2000s, when Dubai's popularity among international property investors rose rapidly following the government's decision to open the market to foreign investment. In H1, 2015, Indian investors accounted for 23% of all Dubai property transactions involving foreigners and a remarkable 14% of all transactions recorded – including those involving Emiratis and other Arab nationals – according to DLD data.
Tourism
India consistently ranks as Dubai's top tourism source market. In 2019, almost two million Indians visited the emirate. By comparison, second-placed Saudi Arabia accounted for 1.565 million visitors.
Since 2014, the number of Indians visiting Dubai has risen 36% – a remarkable increase that demonstrates the emirate's growing popularity as a family-friendly destination, thanks to its world-class tourism attractions and increasingly affordable accommodation options.
Air links
More than 1,600 flights currently operate per week between Dubai and India.
Emirates Airline operates 172 flights per week to nine destinations in the country: Ahmedabad, Bengaluru, Chennai, Delhi, Hyderabad, Kochi, Kolkata, Mumbai and Thiruvananthapuram. In 2017/18, it carried 5.5 million passengers on its Indian network.
The Emirates Group currently employs more than 13,600 Indian nationals, equating to 21% of its total workforce.
Low-cost carrier flydubai currently operates daily flights to eight destinations in India.
Dubai's two international airports – Dubai World Central and Dubai International, receive daily flights from Indian airlines including Indigo, Air India, Air India Express, SpiceJet and Jet Airways.
Commerce and trade
Dubai (and the UAE) is one of India's biggest trading partners in the Gulf and sources of foreign investment.
According to government estimates, trade between the UAE and India is expected to surpass $100 billion annually by 2020, with Dubai accounting for a significant percentage of this figure.
India currently ranks as Dubai's second most-important trading partner, while the UAE is India's third most-important trading partner globally after the US and China. In FY2018-19, bilateral trade between the two countries was worth $60 billion.
More than 3.3 million Indian expats call the UAE home, while 26,000 Indian firms have a presence in the emirates. A further 40,000 firms owned by non-resident Indian nationals operate in the UAE, according to government estimates. Remittances from Indian expats living in the UAE exceeded US$17 billion in 2018.
Jebel Ali Freezone (Jafza), Dubai's largest economic freezone, is currently home to around 800 Indian companies serving key markets across the region.
Trade between Jafza and India was worth $3.4 billion in 2017, according to the freezone's own estimates.
More than 2,000 Indian companies are based at the Dubai Multi-Commodities Centre (DMCC), which is touted as the world's fastest-growing freezone dedicated to commodities trading.
Bilateral investment
The UAE was the 10th largest source of FDI in India in 2017, while UAE-based firms invested around $8 billion in new projects in the country, with $3 billion of this figure being in the form of FDI.
According to Dubai government data, Indian investors were involved in a total of 31 FDI projects initiated in Dubai in 2018, worth more than AED3.7 billion ($1.01bn) in capital. This made India the second largest investor in Dubai in terms of FDI capital in 2018, and the fourth largest in terms of projects, during the first nine months of the year.
Indian investment in Dubai spanning the period 2015-18 totalled AED6.12 billion across 109 projects, according to data released by the Dubai FDI Monitor.
Indian institutions also represent the third-largest contingent of international firms based at Dubai International Financial Centre (DIFC) behind the US and UK respectively.