Dubai 'in top five most popular cities in the world'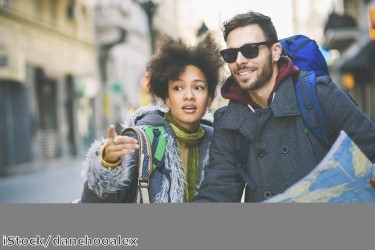 Dubai has once again risen in the ranks in the MasterCard Global Destination Cities Index, climbing to fourth place in 2015.
The report - which is based on responses from international travellers across the world - noted that the emirate has been able to make its way up the leaderboard consistently since its launch back in 2012.
Three years ago, Dubai ranked eighth, rising to seventh in 2013, fifth in 2014 and fourth this year - indicating that its popularity among tourists is growing and is showing no signs of slowing down anytime soon.
This year, London topped the index, followed by Bangkok and Paris, but this line-up could change next year and the emirate could place even higher than fourth position.
Commenting on this year's index, Eyad Al Kourdi, country manager of UAE at MasterCard, said: "Since the inception of the Global Destination Cities Index in 2009, Dubai has continued to climb the ranks as an international travel destination for both business and leisure purposes."
"The future ranking of the emirate looks very promising. As Dubai gears towards Expo 2020, we're excited to see the opportunities that will unfold to reinforce its position as a key economic driver."
According to the index, Dubai is expected to welcome around 14.3 million visitors in 2015, up from the 13.2 million it received last year.
When looking at the number of international overnight guests each city attracted per resident, the emirate came out on top, with 5.7 tourists per resident - marking an increase of 0.8 per cent in 2014.
With this in mind, it comes as no surprise that Dubai generates more expenditure from overnight visitors per resident than any other city in the world, with the figure sitting at $4,668 (£3,050.36).  
"We continue to see international visitors and their spending play an increasingly critical role in boosting economic dynamism in destination cities around the world," explains Dr Yuwa Hedrick-Wong, global economic advisor to MasterCard.  
Mastercard's index is driven by insights into travel patterns, providing a ranking of the 132 most visited cities from around the world. The firm is then able to deliver a comprehensive understanding of how people move from place to place, while demonstrating the importance of cities as homes, travel destinations and engines for growth.