Dubai hotels see highest occupancy levels for 7 years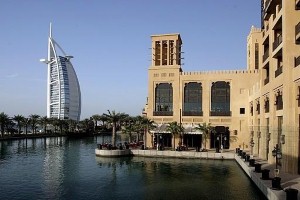 Dubai's hotels experienced their highest occupancy levels for seven years in February.
Figures released by STR Global revealed an increase of 0.7 per cent to 88.6 per cent last month, when compared to the same period in 2013. In addition, this is the highest rate experienced in the emirate since 2007.
The average daily rate (ADR) also rose by 10.7 per cent to AED 1,102.78 (£180.63). This rise was the highest experienced in the Middle East and Africa region, according to the study.
Based on these statistics, the emirate showed growth of 11.5 per cent in terms of revenue per available room (RevPAR). This was expected to rise a further 3.8 per cent during 2014. Meanwhile, the supply of new hotels also jumped by 6.3 per cent in February, while demand levels experienced an increase of 7.1 per cent.
This positive development comes weeks after it was announced Dubai's hotels welcomed over 11 million visitors last year. This represented a rise of more than one million when compared to 2012.
Elizabeth Winkle, managing director at STR Global, commented: 'Growth in demand was able to outpace the continuous growth in supply, resulting in the highest occupancy levels of any February since 2007 for the market.'
Saudi Arabia, India and the UK were named among the top ten countries for visitor numbers in Dubai last month. Germany, USA, Russia, Kuwait, Oman, Iran and China completed the list.
The UAE as a whole showed positive results in February, with the ADR coming out at AED 882.92, a rise of three per cent. Meanwhile, the RevPAR also jumped by 3.5 per cent to reach AED 742.55. In addition, occupancy levels across the nation were 84.1 per cent, an increase of 0.5 per cent against February 2013.
However, the news was not all good. The report found Abu Dhabi recorded the largest decrease in terms of ADR last month. Figures showed a fall of 22.9 per cent, down to AED 441.16.