Dubai hotels record 'busiest ever half year'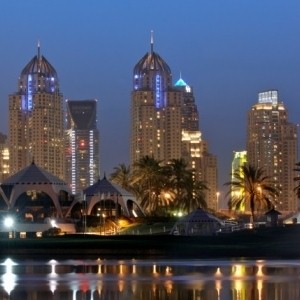 Dubai's hotel industry has experienced its busiest half year ever to be recorded, attracting 5.8 million tourists between January and June this year.
The figures, released by the Department of Tourism and Commerce Marketing (DTCM), demonstrate increases in key indicators for the industry, including the number of hotel guests, revenue per room, food and beverage revenue and average length of stay.
Helal Saeed Almarri, director-general of the DTCM, said: "Our strategy continues to be positioning Dubai as the must-experience family destination and as such we are constantly diversifying our tourism offering and increasing our hotel portfolio to attract, and cater to, a broader market of visitors."
"The figures for the first half of 2014 are encouraging and we continue to build on this growth to ensure a successful second half of the year."
According to Mr Almarri, there has been an increase in visitors from Dubai's key markets, including China, Brazil, Australia and several countries in Europe. He added that the emirate was able to achieve growth despite the fact that airport refurbishments had reduced the number of international flights landing in Dubai, which is testament to its reputation as a popular destination for tourists.
During the first half of 2014, the emirate played host to 5,828,449 hotel guests, which is an increase on the same period in 2013. Hoteliers and apartment operators achieved significant growth between January and June, with total half-year revenues reaching AED12.74 billion (£2.09 billion) - a 10.9 per cent gain compared to 2013.
The figures from the DTCM suggest Dubai's top ten tourism source markets have, for the most part, remained unchanged compared to last year. Saudi Arabia, India, the UK, the US, Russia, China, Iran, Oman, Kuwait and Germany provided the most tourists during the first six months of this year, demonstrating the diversity of visitors travelling to the emirate.
Mr Almarri added that the half-year results demonstrate that Dubai is on track to achieve its target of attracting 20 million visitors per year by 2020. He believes the emirate's hotel offering meets the demand and surpasses the expectations of travellers heading to Dubai.