Dubai hotels' profits up more than 50% in Q1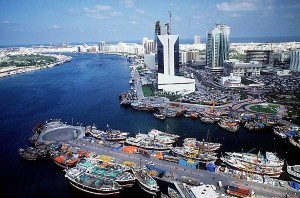 Hoteliers operating in Dubai experienced a 53.3 per cent boost in profits in the first quarter of 2014, as occupancy levels continued to grow, according to a new survey from TRI Hospitality Consulting Middle East.
Average room rates (ARR) increased by 5.6 per cent in hotels, contributing to a boost in profit margins for hotels in Dubai. Gross operating profit per available room - a useful yardstick to measure performance in the hotel industry - increased 4.6 per cent to $305.02 (£181.01). This will be good news for anybody currently considering buying this type of property in Dubai.
Peter Goddard, managing director of TRI Hospitality Consulting, commented: "Although hotels experienced a marginal reduction in ARR and occupancy during March compared to the same period last year, occupancies and average rates remain the strongest in the region at an impressive 88.4 percent and $398.71."
He added that the hotel industry in Dubai continued to grow at an impressive rate, as ARR in the first quarter of 2014 increased to 5.6 per cent to $389.99. According to Mr Goddard, the market stagnated in March, but performance in January and February will ensure the market remains strong heading into the second quarter.
"A 4.4 per cent rise in total revenues coupled with slight reductions in operating expenses allowed the market to achieve an impressive 53.3 per cent profit margin or $305.02 per available room," he remarked.
Elsewhere, hotels in Abu Dhabi performed particularly well, as they were able to take advantage of an upswing in demand during March. This cause profits to jump to 14.3 per cent, according to the report.
A 4.3 per cent increase in occupancy rates teamed with a 2.2 per cent increase in ARR to $157.76 boosted the revenue per available room (RevPAR) by 7.8 per cent.
Mr Goddard notes that Abu Dhabi experienced a "consistent rise in demand during the first quarter of 2014". He claims that the Ethiad Airlines expansion was responsible for attracting over 4.5 million passengers to the UAE's capital - a 15.1 per cent increase compared to 2013.