Dubai hotels prepare for surge in Chinese tourists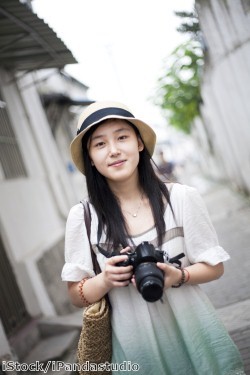 More Chinese tourists than ever are expected to travel to Dubai in 2015, meaning the emirate's hotels are preparing for a surge in guests.
Visitors from the East Asian country are forecast to spend $781 million (£523.9 million) in the emirate in 2023, up from $488 million in 2013, with hotels, shops and entertainment expected to enjoy the lion's share of this sum.
In 2014, Dubai attracted 344,329 guests from China, marking a 25 per cent increase compared to the previous year, demonstrating the emirate's growing popularity among this market.
Commenting on these figures, Rashid Aboobacker, a senior consultant at TRI Consulting in Dubai, said: "In the Middle East, Dubai has benefited from this growth due to its relative proximity to these countries, travel and accommodation facilities, and the successful marketing of the destination."
Guan Yuan Zhao, a freelance tour guide who has been working in Dubai for about seven years, told the National that this type of visitor enjoys the emirate's many retail outlets, explaining: "The Chinese tourists typically trust the airport duty free shops and reputed malls such as Dubai Mall for their personal shopping."
The growing number of visitors from the East Asian country means that Dubai will need to adapt to their needs in order to keep them coming back, such as providing tourists access to Chinese television channels, bank payment systems and cuisine.
As incomes in the country are increasing and showing no signs of slowing down, the emirate will soon be inundated with high-spending tourists. Vivian Guo, the sales manager at China Sun Tourism Agency told the National that the visitors she deals with spend around AED6,000 to AED10,000 (£1,096 to £1,828) per trip per person.
The Department of Tourism and Commerce Marketing is working hard to promote Dubai as a destination for both leisure and business tourism, as it understands that China is one of the most important markets.