Dubai hotels experience 'post-Ramadan improvement'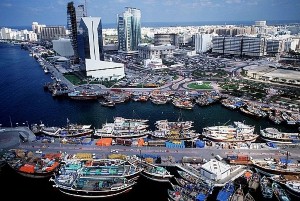 Dubai hotels came close to repeating 2013's performance during Ramadan this year, according to new figures from research firm STR Global.
Traditionally, travel patterns shift during the Islamic month of fasting, which usually affects the hotel industry in the emirate.
Elizabeth Winkle, managing director of STR Global, commented: "As Ramadan occurs at different times each year, we are always curious to analyse any differences in performance during the fasting month to determine whether its timing has an impact.
"In both years, Ramadan occurred in the height of summer months which is traditionally a slower period for the country's hotels. Average-daily-rate levels managed to grow by AED4 (£0.66) and despite the 7.8 per cent supply growth in 2014, hotels were able to maintain the same levels of occupancy."
During the holy month this year - which occurred between June 28th and July 28th - hotels achieved an occupancy rate of 41.2 per cent and an average daily rate of AED576, while revenue per available (RevPAR) room hit AED237.
Ms Winkle added that in the post-Ramadan period there has been an "uptick" in hotel performance. She predicts that, due to the strength of the tourism industry in Dubai, the emirate's hotels will end 2014 with a 2.2 per cent increase in RevPAR.
So far, 2014 has proved to be a record-breaking year for Dubai's hotel industry, with the first six months proving to the busiest half-year ever recorded. Figures released by the Department of Tourism and Commerce Marketing (DTCM) reveal that the sector played host to 5.8 million guests between January and June.
There were also increases in other key indicators, including the number of hotel guests, revenue per room, food and beverage revenue and average length of stay. Helal Saeed Almarri, director-general of the DTCM, suggests the boost was due to an increase of tourists from Dubai's key markets, such as China, Brazil, Australia and several countries in Europe.
If the emirate is able to maintain this performance in the second half of the year, 2014 will see Dubai smash previous records set by the hotel industry.