Dubai hotels 'enjoy boost over Easter'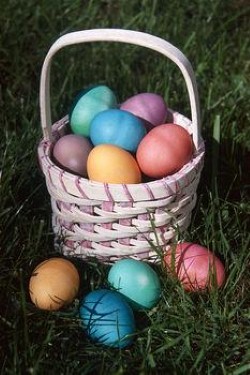 Hotels in Dubai are experiencing a boost in guest numbers over Easter, as the region is becoming a favourite among those looking for a trip during the break.
According to Gulf News, the holiday allows families to get away from the hustle and bustle of life for a weekend and many are choosing to head to the emirate.
Several hotels told the website that they expected between 75 per cent and 98 per cent occupancy levels last weekend, with guests coming primarily from Europe, the Middle East and the Far East.
Furthermore, the school holidays - which started on March 29th and end on April 9th - have also helped boost the number of people staying in Dubai's hotels.
Last week, Moussa El Hayek, chief operating officer for one of the emirate's hotels, told the website that he expected a large number of foreign guests who want to spend the Easter holidays with their families in Dubai to stay in the emirate.
Research from hotel marketing firm SweetBeam reveals that luxury accommodation, in particular, is popular with European guests during the Easter weekend, with this group expected to spend as much as 19 per cent more than last year on in-house bars, restaurants, spas and other services. 
The study demonstrates that the highest number of Europeans staying in the emirate's hotels come from the UK, who represent around 21 per cent of all holidaymakers coming from the region and spend 30 per cent more across hotel activities and food and beverages* during the Easter break than they do during the rest of the year.
Guests from Switzerland, which represent 20 per cent of the total Europeans that stay in Dubai during this specific weekend, are expected to spend 50 per cent more than they did in 2014, paying between AED444 and AED656 (£81.01 and £119.69) per night for their rooms.
Troy Simoni, chief executive officer of SweetBeam, commented: "Europeans staying at Dubai hotels during Easter are keen to celebrate the holiday with their friends and family. Hotels have the opportunity to maximise in-house guest revenue by offering specially designed activities such as Easter-themed brunches, Easter egg hunts and decoration classes for families.
"By communicating relevant, tailored information about these seasonal offerings to guests based on their individual profiles and preferences, hotels can boost guest engagement and generate more revenue."