Dubai hotels continue to cater for businesses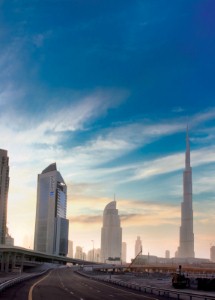 With so many holidaymakers travelling into Dubai, it is no wonder the city's hotels are performing so well.
A recent study conducted by the Dubai Economic Council (DEC) showed resorts across the emirate welcomed 2.8 million guests in the first quarter of 2013 and this figure is expected to rise in the near future.
While the sheikhdom is clearly a massive hit with leisure travellers, it is also attracting more than its fair share of businesspeople.
Dubai hosts numerous international conferences and exhibitions and some of the world's leading corporate figures travel to the city on a regular basis. Of course, they all require somewhere to stay and the demand for four and five-star resorts soars when a major gathering is taking place at the Dubai World Trade Centre.
As such, hotels are going out of their way to accommodate business owners. Take the Radisson Blu Residence Dubai Marina for example.
The resort recently announced it had introduced a new room that small and medium-sized enterprises (SMEs) could use as a 'creative thinking space'.
Instead of having a stuffy and formal boardroom, the hotel is looking to make a far more relaxed atmosphere that inspires innovative thoughts.
General manager of the hotel Rob Collier said: 'The SME segment is our key market for this creative new space. We want to provide them with a consistently high standard of services and support, through a relaxed space that challenges them to think more creatively.'
Another establishment that will cater for both business and leisure travellers is the TFG Marina Hotel, which is to be operated as Wyndham Dubai Marina once it is up and running.
The property is based in the Dubai Marina, which is one of the most popular areas of the city, especially among corporate visitors who want somewhere to unwind after a hard day in the office.
According to the DEC, there were 401 hotels in Dubai in the first quarter of this year, but there are many exciting developments in the pipeline, so this number will be much higher towards the end of 2013.