Dubai hoteliers to benefit from Victoria Week?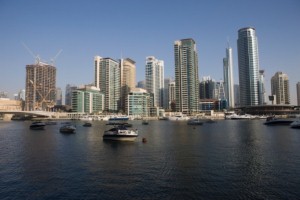 It seems barely a week goes by without an important exhibition or conference of some description taking place in Dubai.
This is obviously great news for the city's hotel investors, who are benefiting from increasing occupancy rates.
The latest event to be held in the emirate is Victoria Week, which will feature the Australian state's first ever Women in International Business Forum.
One of the main purposes of the gathering is to highlight the strong trade links between Victoria and the Middle East region and some of the UAE's biggest businesses will attend the week-long programme.
Victoria's minister for innovation, services and small business Louise Asher has already spoken at the conference.
She commented: 'Victoria has emphasised how important the Middle East region is to us in terms of business and trade and this forum was the perfect platform to bring together the region's leading business women to discuss the key issues for them in the workplace.'
Another initiative set to take place this week is 'Put Victoria on Your Table', which will feature George Calombaris, host of Australian MasterChef.
This particular scheme was launched in Dubai last year and turned out to be a huge success.
It is predominantly aimed at highlighting Victorian produce and the state's links with the UAE's food and drink industry.
Dubai's tourism chiefs realise that Australia is an extremely important market for the emirate and a number of airlines have added new flights between the two destinations in the past year.
In fact, actor John Travolta - who is an ambassador for Australian airline Qantas - recently visited Dubai and he was extremely impressed by the huge buildings and luxury hotels that he saw.
'The architecture [in Dubai] fascinates me. I love modern buildings and want to see the tallest building in the world,' he remarked.
With so many Aussies heading to the sheikhdom for business and leisure purposes, it is no shock to see investors from all over the world pouring money into Dubai's growing hospitality industry.