Dubai Hotel Show this weekend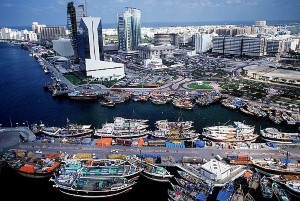 The Hotel Show is set to take place in Dubai this Saturday (September 28th).
A three-day event - run by DMG Events - it will see industry figureheads and exhibitors from across the tourism and hospitality sectors meet in the Dubai World Trade Centre. It will also be larger than last year's show, with 200 more exhibitors bringing the total to 560.
This is an important event for the hospitality industry in the city and will be useful for hotel investors looking to enter the Dubai market. It draws businesses from across the globe to showcase products and services related to the hospitality sector. This includes specialists in furniture and furnishings, hotel operating supplies, and in-room entertainment.
It will even include architecture seminars, which will help those looking to construct or acquire new, modern hotels in Dubai's growing market. The value of buildings in Dubai is rising as, earlier this month, Knight Frank reported the city had the biggest annual growth for property prices in the world.
DMG's event director for the show Christine Davidson said: 'Already well-established as an architecturally bright city, the future development of Dubai remains robust.
'With the construction industry expected to contribute 11.5 per cent to UAE's GDP by 2021 alone, the various sessions and panels hosted by core industry leaders … have been specifically designed to highlight the potential of the growth of the industry, significantly contributing to the successful future of the region.'
The event will also involve the Vision Conference - The Hotel Show's three-day talk on trends and insights into the business from leading experts from the wider industry. This offers live demonstrations of modern technologies and entertainment for potential investors.
A new area will also be available at the 2013 show - The Hotel Show Career Zone - with a focus on offering positions within the industry for professionals, helping to grow the sector and develop the skills and talent pool within it.