Dubai hotel room count surpasses the 100,000 mark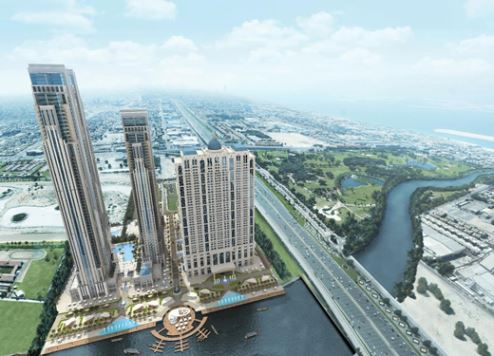 The total number of hotel rooms in Dubai has surpassed the 100,000 mark, according to Dubai Tourism.
This milestone figure was reached following the opening of the Westin Dubai Al Habtoor City in August, which added 1,004 guest rooms to the city's inventory.
"For the hotel sector, high demand from international travellers, and the consequent growth in tourism volumes, has been the cornerstone of fostering continued investment in supply enhancement, which has seen us cross this historic 100,000 rooms threshold," said His Excellency Helal Saeed Almarri, director general of Dubai's Department of Tourism and Commerce Marketing (Dubai Tourism).
"This has been a journey undertaken collaboratively and achieved through the enduring strength of our public and private partnerships that underscore Dubai's maturing prominence on the world stage."
Almarri was speaking at an official event to mark the historic 100,000-room achievement, which was also attended by some of the region's leading travel, tourism and hospitality leaders.
The quality and high standards of Dubai's hotel industry have long been a defining characteristic of the city's tourism offering and a contributor to the destination's overall appeal to visitors.
Dubai Tourism expects room nights in the emirate's hotels and hotel apartments to reach 35.9 million by the end of 2018, representing a compound annual growth rate of 10.8 percent from the end of 2015. In addition, Dubai's hotel room count will hit the 134,000 mark the same year.
Dubai Tourism also predicted a strong surge in international overnight visitors through local carriers Emirates and flydubai and an increase in the average length of guest stay to four days.
"The hotel and hospitality sector continues to share strong interdependencies and complementarities with the growth of tourism, aviation, infrastructure and other destination proposition enhancements, as it has done historically," said Almarri.
"The concerted efforts of Dubai Government to continually evolve the emirate's transport and logistics infrastructure via committed investments for capacity expansion through to 2020, coupled with Dubai Tourism's enablement of various tourism assets, ranging from theme parks and cultural districts to specialised event venues and entertainment offerings, have laid stable foundations to systematically grow visitation volumes to the city in line with 2020 targets. As such, they also prudently influence development plans for the hotel sector."