Dubai hotel rates 'second highest in the world' as sector continues to thrive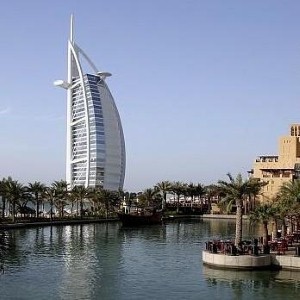 Dubai's hotel industry is thriving. Last month, the National reported on research from STR Global which revealed the hotels based in the emirate are some of the most profitable in the world.
According to the organisation, the gross operating profit per available room in the city stood at $184.35 (£107.66) in 2013, which is the third highest figure in the world, second only to Paris and Hong Kong and ahead of the likes of London and Singapore.
Further evidence that the emirate is an ideal place to own and invest in hotels was provided by Bloomberg earlier this summer.
The organisation's World Hotel Index: Cities revealed the average price of a room in Dubai is currently $273, which is the second highest figure in the world. Only Geneva in Switzerland has hotels that are able to command higher prices, with the average in the city coming in at $308.
Dubai was ranked well above traditional tourist hotspots such as London, New York and Paris, which were placed in eighth, tenth and 11th respectively. It also came out ahead of its rivals in the Gulf, with Kuwait City being ranked third with an average rate of $253 and Doha, Qatar being placed in 13th, with an average cost of $226.
The other cities which made into the top ten include Zurich (fourth), Miami (fifth), Hong Kong (sixth), Edinburgh (7th) and Singapore (joint 8th with London).
Bloomberg's research is firm evidence of the strength of Dubai's hotel sector and the industry has received a further boost in recent weeks thanks to the Eid holiday.
One of the biggest celebrations in the Muslim calendar, Eid attracted a huge number of visitors to the emirate, which naturally resulted in a boom for its hotels.
Rashid Aboobacker, a senior consultant with TRI Hospitality Consulting, told the National that occupancy rates were likely to have reached 90 per cent during the holiday, while the Saudi Gazette has reported on research from Al-Riyadh Daily that found 35 per cent of people staying in hotels during Eid were from Saudi Arabia.