Dubai hotel profitability up in July 2015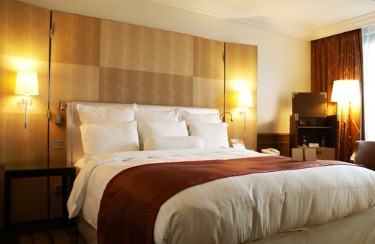 Dubai's hotel rooms enjoyed increased profitability in July this year compared to the same month in 2014, according to new data.
Research from hospitality intelligence company HotStats reveals that there was almost a 200 per cent increase in the average profits made by hoteliers and investors in July 2015 and the same period last year.
This staggering rise is due to double digit increases in revenue growth, with revenue per available room (RevPAR) up 18.3 per cent versus the figures achieved 12 months ago.
HotStats believes that the substantial growth in profit and revenue is likely to be linked to the timing of the holy month of Ramadan, as it finished ten days earlier this year than it did in July 2014.
Total revenue per available room (TRevPAR), which includes ancillary sales, were up almost ten per cent for Dubai's hotels, despite a drop in food and beverage sales.
These figures suggest that the efforts of Dubai's Department of Tourism and Commerce Marketing (DTCM) to attract 20 million visitors annually by 2020.
It has hosted several events for both families and business travellers and has worked with travel industry partners across the globe to make sure the benefits of Dubai as a destination for tourism are being advertised.
More than seven million people visited the emirate in the first six months of 2015, up almost one million compared to the first half of 2014. This indicates that the emirate is on track to attract more than the 13.2 million last year.