Dubai hotel occupancy up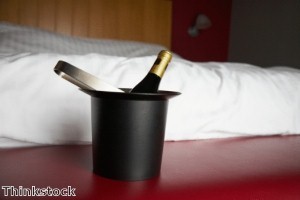 Dubai's hotel sector continued to perform well in September 2014, according to new data.
Figures from TRI Consulting published on Tuesday (October 28th) suggest that the emirate's occupancy rate averaged an impressive 78.2 per cent across the 30-day period - an increase of 2.1 per cent compared with September last year.
For the first nine months of 2014, Dubai has achieved an average occupancy rate of 78.7 per cent. The city's average room rate was $316.77 (£198.29), which represents a 3.8 per cent year-on-year increase. Revenue per available room - the hotel industry's most important benchmark for performance - averaged $249.20 for the nine-month period, Gulf News reports.
Furthermore, as of the end of September, the emirate's hoteliers are enjoying average gross operating profits per room of $111.58 - an increase of 8.3 per cent on August.
'Dubai hotels showed a growth in occupancy levels in September as the market witnessed a return to business after the summer period,' commented Peter Goddard, managing director of TRI Consulting.
The figures are particularly impressive given that Dubai has seen a number of new hotels open in 2014, dramatically boosting the quantity of rooms available in the city. These destinations include the Sofitel Dubai Downtime, the Waldorf Astoria Dubai Palm Jumeirah, the Four Seasons Resort Dubai and the Sheraton Grand Hotel Dubai.
What's more, the positive trend in visitor numbers is something that has been observed across the entire Gulf region. Last week, a report from STR Global revealed that the Middle East/Africa (ME) region saw a 3.6 per cent increase in occupancy rates in the first nine months of 2014.
This trend was most pronounced in the UAE, which achieved an average rate of 72.9 per cent - substantially higher than the figure of 62.8 per cent for the ME region as a whole.