Dubai hotel occupancy growth will continue in 2014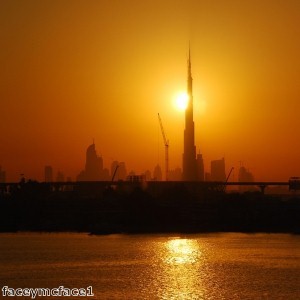 Hotel occupancy in Dubai will experience stable growth during the course of 2014, according to a partner at property consultancy firm Knight Frank.
During 2013, hotel occupancy in the emirate rose for the fourth year running, reaching a high of 80.5 per cent - the highest rate since before the recession hit in 2008. These figures were achieved despite the fact that many developments were completed during the year, meaning there more rooms available.
In its report, Knight Frank said as a result of last year's occupancy achievement, hotel operators increased average daily rates, upping tariffs by 5.6 per cent between 2012 and 2013.
Harmen de Jong, a partner at the property consultancy firm, predicts that 2014 will see a more stable rate of growth in occupancy, leading hotel operators to focus on the rise in daily rates.
During this year, he expects owners to prioritise attracting frequent individual travellers, while also looking to reduce the amount of rooms that are allocated for low-yielding segments, such as airlines, tour operators and long-stay visitors.
In the report, Knight Frank notes that during the summer months of 2013, when occupancy rates dipped to between 60 and 70 per cent, hotels that are connected to shopping malls maintained a strong performance. This is unsurprising considering TripAdvsior named Dubai the best in the world for shopping in a recent poll, meaning that the experience on offer is a big draw for tourists.
Furthermore, the appeal of the Mall of the Emirates meant that average daily rates at Kempinski and Sheraton were much higher compared to most other hotels attached to retail destinations.
These types of resorts are popular among families and transit guests from Gulf Coast Countries (GCC) and perform well during the summer months. Knight Frank's report notes that these hotels also typically experience longer average lengths of stays than city hotels.