Dubai hosts inaugural Art Season this week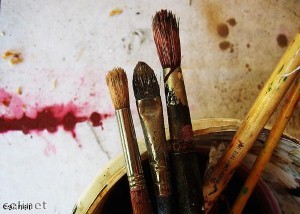 Dubai is gearing up to launch its first-ever Art Season this week.
The month-long event will run from March 14th to April 15th and is set to include over 150 creative activities. It is hoped the festival will further highlight the emirate's status as a hub for culture and creativity.
Khaleej Times states the arts season will begin with the Art Week, which is in celebration of three key events in the creative calendar, the SIKKA Art Fair, Design Days Dubai and Art Dubai. Also featured at the event will be Arts Night at the Dubai International Finance Centre, which this year has commissioned the work of British 3D artist Julian Beever. He will showcase a live installation, which creates a different three-dimensional experience depending on where the viewer is standing.
The events featuring in the Arts Season will take place in a variety of locations throughout the emirate, including Al Fahidi Historical Neighbourhood, Mohammed Bin Rashid Boulevard, and the Cultural Scientific Association in Al Mamzar.
Saeed Al Nabouda, acting director-general at Dubai Culture, commented: 'The inaugural Dubai Arts Season showcases the talent of our emerging artists, providing them a robust platform to engage with the community through a culturally-enriching roster of events. Residents and visitors to our city can witness the creative potential of artists across all disciplines, further enabling them to develop a genuine appreciation for the arts.'
Dubai Mall, The Beach and The Walk will also host a collection of music and multidisciplinary performances. In addition, Mohammed Bin Rashid Boulevard, Downtown Dubai and The Walk will contain outdoor art installations.
Students will be offered the chance to showcase their talent at the American University of Dubai, as part of its Art Project. Meanwhile, officials stated a number of panel discussions, workshops and exhibitions will be held as part of the event.
The Dubai Arts Season will be organised by the Dubai Culture and Arts Authority and will be an amalgamation of the emirate's most prominent art events, such as the Middle East Film and Comic Con and the Gulf Film Festival.