Dubai hospitals 'go high-tech' to attract medical tourists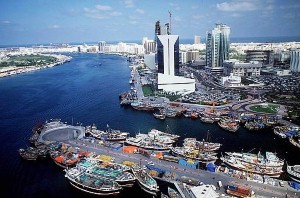 Dubai's hospitals are launching advanced surgery services in an effort to lure medical tourists to the emirate.
NMC Healthcare, which managed 12 hospitals and clinics across the UAE, announced on Saturday (January 17th) that it would introduce minimally invasive surgeries, including varicose vein treatment and keyhole surgery for hernia and appendicitis.
The organisation will also be offering bariatric surgery to help tackle obesity and a range of treatment options for a myriad of different cancers.
Bavaguthu Raghuram Shetty, the founder and chief executive of NMC Healthcare, said: "While historically Emiratis and expats would travel abroad to cities in Europe, Asia or the US to receive treatment for conditions that require surgery, confidence in the UAE's healthcare standards has skyrocketed over the past decade."
According to figures from the Dubai Health Authority (DHA), the number of tourists heading to the emirate for medical procedures hit 135,000 in 2014, up from 120,000 in 2013. Estimates from Colliers International note that this figure is expected to exceed 150,000 by the end of this year.
By 2020, the DHA want to attract 500,000 medical tourists by 2020, which will help Dubai reach its target of luring 20 million visitors a year by the same deadline.
The DHA is currently developing medical tourism packages that cover dermatology, dental, health check-ups, cosmetic surgery, ophthalmology and orthopaedics. Currently, the emirate has 24 private hospitals regulated by the body, with ten more in the pipeline.
Mansoor Ahmed, the director of health care for the Middle East and North Africa at Colliers, said that local investors and partners are looking to bring the branches of international hospitals where Emiratis, Saudis and other Arabian Gulf nationals visit.
"The target is not only patients from the UAE, as there are not enough numbers, but also those from Saudi Arabia, Kuwait, Iraq and Iran who are coming to the UAE rather than going to the Far East. Moreover, some hospitals provide good quality surgeries that were not there in the UAE, say, ten years ago," he added.
Once again, this shows how multifaceted Dubai is and the efforts being made to increase the number of tourists heading for the emirate's shores.